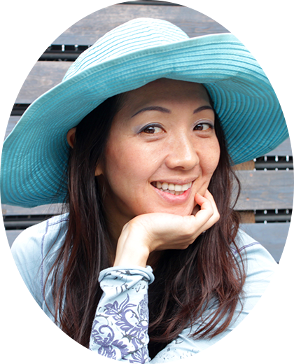 © 2013 The Art of Yoriko Ito
About
While living on the island of Japan, Yoriko dreamed of going abroad and of studying illustration and art. Having admired the high quality of illustration in the US, she pursued her dream of by enrolling in the Academy of Art University (AAU) in San Francisco from which she graduated with a B.F.A. in Illustration.
After graduation, she began her career by illustrating children's books at Random House and quickly acquired an agent and contracted for many books.  After visiting friends at Dreamworks, Yoriko was impressed by the high quality of their artists and began working for Dreamworks in Los Angeles.  In animation, she fell in love with the use of color and light to tell a story.
Expanding on her traditional painting skills, Yoriko designed and painted backgrounds for the Prince of Egypt , Eldorado, Spirits….. and many other commercially successful motion pictures.  Her career evolved into becoming  a visual development designer for Shrek2 as well as a leading contributor to the design of Madagascar, including the look of the film.  Yoriko continued with contributions to both Madagascar 2 and 3. In recognition, she was nominated for an Annie Award – individual production designer on Madagascar.
Looking for new challenges, Yorkio moved from Dreamworks to ImagiUS to develop a new film and with CinderBiter for a stop motion animated film with Henry Selick and Lou Romano.
While working as a freelance illustrator, Yoriko now teaches visual development classes at the Academy of Art University, the school from which she graduated.  She enjoys teaching and helping students acquire the same knowledge that has brought success in her career. After March 2011, in response to the devastating earthquake and tsunami in Japan, she organized the charity "One. Hitotsu" using art to connect with people and to help the tsunami victims.  In her personal life, she is returning to traditional media and enjoys time spent Plein air painting.